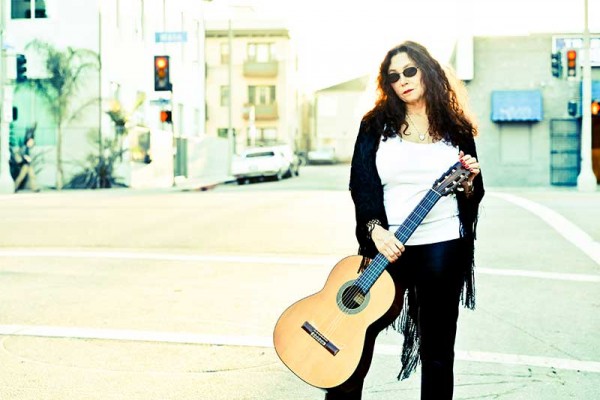 Lori Barth is an internationally acclaimed songwriter with many hits to her credits to her name. She is also a recording artist and a record producer. Lori holds the position as Senior Editor for The Score, a quarterly journal for The Society of Composers & Lyricists, for which she earned two ASCAP-Deems Taylor literary awards.
Ms. Barth co-wrote the theme song to the Oscar nominated French film Joyeux Noel entitled "I'm Dreaming Of Home" which was also nominated for a Golden Globe, Palme D'Or, The César du Cinéma and BAFTA awards. The theme has gone on to be performed at many prestigious events including the 2008 Music & Cinema Festival in Auxerre, France with a 100-voice choir. It was also the song chosen for the 90th commemoration of the Canadian Battle of Vimy Ridge and was selected for The British Armed Forces Tribute along with being performed by the acclaimed Cantabile Choir in Ontario, Canada.

Lori Barth's songs have been heard on HBO and Lifetime movies and television shows such as Brothers & Sisters, Smallville, Entertainment Tonight, Kevin Hill, Guiding Light, Jake in Progress, Gracie's Choice, and Play'd, The Hip Hop movie starring Toni Braxton, to name a few.
In 2012 Lori wrote the hit song for Marta Sanchez entitled "Mi Cuerpo Pide Mas," and was co-writer of one of Ms. Sanchez's biggest hits entitled "Arena Y Sol." Barth also penned the latest single by "Duets" singer Jason Farol called "Dancing On The Roof." In 2014 she co-wrote "Gonna Get It Right," a #20 hit on the Billboard Dance Chart for artist Nikkole Hall, and a list of other currents singles.
Lori's worldwide platinum-selling hits include songs for Marta Sanchez, Australia's Girlfriend, a Grammy Award for Best Contemporary Blues with Keb'Mo for his nominated song "Momma, Where's My Daddy?", a #1 hit with Holland's Pop Idol Dewi. Some of her other credits include writing for Sarah Geronimo, Mark Baustista, Clair De La Fuente, which all received Platinum status in their respective territories. She has co-written with A.J. Croce and The Voice's Will Champlin.
Aside from her busy schedule as a songwriter, Ms. Barth has been on the Board of Directors of The Society of Composers & Lyricists for over twenty-nine years, in addition to being the Editor of their award-winning journal, The Score. She has been an advocate for copyright and intellectual property rights for composers and lyricists working on articles with such forces as attorney Lon Sobel, Todd and Jeffery Brabec, Jay Cooper, Martin Cohen, Jeffery Graubart, Steven Winogradsky, Donald Passman and Michael Morris. Interviews for the magazine she has conducted include Clint Eastwood, T-Bone Burnett, Bear McCreary, Shawn Callery, Mychael Danna, Mike Post, Michel LeGrand, Willie Dixon and more.
In past years Ms. Barth has taught guitar and coached many stars on performance and songwriting which include: Barbra Streisand, Amy Irving, Beau Bridges, Christina Applegate, Allison Sudol, and David Navarro from The Red Hot Chili Peppers.
Currently signed to BMG, Ms. Barth continues to write on a daily basis and continues as Senior Editor of The Score, along with sitting on the Board of Directors for The Society of Composers & Lyricists.